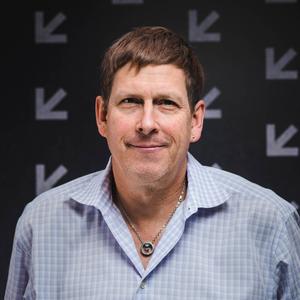 Remix:  Metaverse, NFTs, Web3, and Blockchain were all huge at SXSW 2022. What about sessions around the future of work, practical skills, and DEI – what are your thoughts on real-world practical sessions around those topics?
Hugh Forrest: The sessions that we staged in 2022 addressing the future of work post-pandemic and the need to embrace DEI in a more meaningful way were extremely popular. Same with content that showcased practical technology skills (and practical life skills). So I think that you can expect to see a lot more of these kinds of panels and presentations at the 2023 event.
Remix: What themes do you think will be prominent at SXSW 2023?
Hugh Forrest: For 2023, I think we will continue to see more content focused on startups, climate change, innovation in transportation, quantum computing, as well as design (a topic that has always been very popular at SXSW). But even more than these specific topics, I think we will see a lot of content that highlights inspirational thinkers, inspirational ideas and inspirational plans for the future. In 2022, the world needs even more inspiration — and SXSW is generally very good at filling this need.
Remix:  SXSW 2022 brought everyone back together in Austin for the first time since 2019. How will SXSW 2023 evolve and change even more, post-pandemic? And is hybrid here to stay?
Hugh Forrest: While we had a very healthy turnout from our US community at SXSW 2022, we were a little down in international attendance. I expect that we will see a lot more internationals next spring in Austin — and the presence of digital creatives from around the world is always one of the elements that makes SXSW so special. As for the hybrid model, yes we will continue to broadcast a portion of the event for those who would rather attend virtually. For 2023 the bulk of that hybrid content will be Keynotes, Featured Speakers, solo presentations, and panels.
Remix:  We saw Lizzo's keynote last year and loved it. How do you decide who you'll feature?
Hugh Forrest: Thanks for the nice words on Lizzo's keynote in 2022. We loved it also! Her session was the result of lots and lots and lots of long staff meetings and animated discussions about what will make for the best session content. These meetings began in early June and will continue through early March!
Remix:  SXSW uses its PanelPicker to crowdsource voting on session proposals, counting for 1/3. How important is it for people to "get out the vote" on their sessions?
Hugh Forrest: When a PanelPicker proposal receives a lot of traction from community voting (plus comments from the community), it demonstrates that the person behind this proposal has both motivation and organizational skills. Moreover, if this person is motivated and organized in August during PanelPicker voting, then our experience is that this person will likewise be sufficiently motivated and organized to pull off a great session on-site at SXSW in March. So, yes, community voting is a very important part of this process.
Remix: Sometimes we have ideas for sessions but we don't have all the speakers confirmed. How important is it to SXSW that we have every proposed speaker confirmed – or is it ok to have some "TBDs"?
Hugh Forrest: Confirmed speakers are much better than TBD speakers, simply because it gives staffers (who are making the final decisions on proposal selection) a much more clear idea of what the session will be like. Said another way, if two proposals are roughly equal in scoring advisory board scoring and community voting, then the proposal with confirmed speakers will almost always be accepted over the one without.