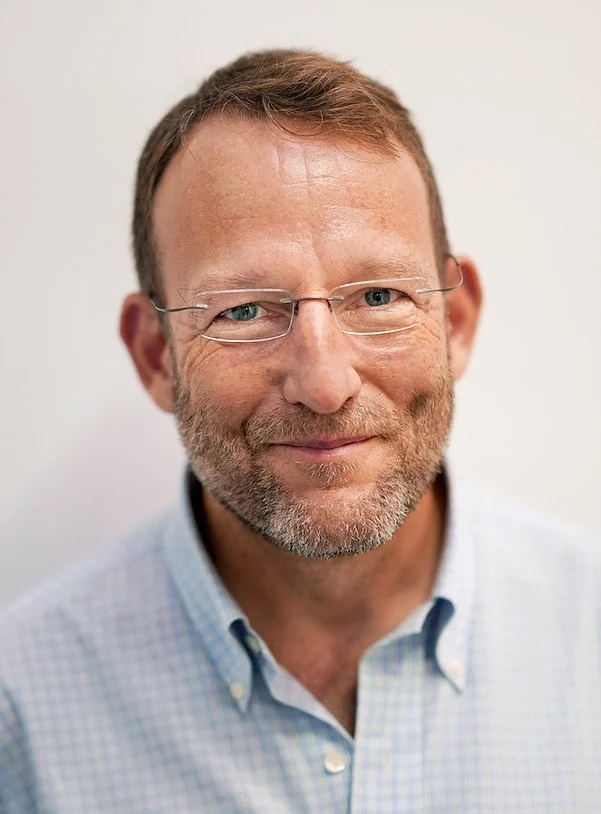 At Remix we get to work with incredibly interesting events and the people connected to them.One of those events isWeb Summit – Europe's largest technology marketplace, and a global meeting place for the most disruptive technology companies.Remix placed our client, Santiago Lyon from Adobe, as a keynote at Web Summit 2018. Web Summit – coming up November 5-8 in Lisbon, Portugal – attracts 70,000 attendees from more than 150 countries. The Atlantic says that Web Summit is "where the future goes to be born" and The New York Times calls Web Summit "a grand conclave of the tech industry's high priests."
Remix caught up with Stephen Twomey, the speaker director for Web Summit, and asked him a few questions about this great event and how he prepares.
What sets Web Summit apart from other events?
The attendee experience is at the heart of what we do. Web Summit is continuously searching for new and innovative ways to ensure that all of our attendees have the ultimate experience at our events, whether they are speakers, partners, investors, startups or members of the public.
It may be a cliche but I think that culture and dedication to self improvement is at the heart of what makes Web Summit so successful.
Can you tell us what's new for the 2018 conference?
We are always on the lookout for how technology continues to impact society. This year we are really excited with the addition of three new stages to our programme; CryptoConf, Deeptech and UnBoxed. We take our attendees feedback and suggestions seriously. Listening to what they have to say helps us build out these new content tracks, so it will be exciting to see how they're received.
We also like to defy expectations, and always have a surprise trick up our sleeves that no-one will see coming. Last year we had the late Professor Stephen Hawking delivery a keynote on our Opening Night, which took everyone in the audience by surprise. This year, along with recently announced speakers including Tony Blair, Darren Aronofsky and Ronaldinho, we have a few one or two hidden gems left in store for our attendees.
What do you look for in a great speaker?
The best speakers will always be the ones who are passionate, outspoken and willing to take strong positions on their topics. They're also willing to listen, take feedback from us and trust that we're in a collective journey to create the most amazing on stage content possible.
How did you decide to host the event in Lisbon?
The weather! We're very fortunate to have a city in Lisbon that, having hosted the World Expo in 1998, is designed for large international events. The venue we host Web Summit in is world class and the accompanying infrastructure such as the hotels, airport and other transport links are excellent. All of this along with the friendliness of the locals, the thriving startup and technology community add to a great experience for our attendees.
We've grown the event to 70,000 attendees in Lisbon this year and now with the certainty of our recent announcement of having Web Summit in Lisbon for the next ten years, we look forward to building an even bigger and better event in the city for the years to come.
What new trends are you seeing in events?
I think there's always a sharing of ideas and all events inspire each other to some degree when it comes to new trends.
From a content perspective, I love how S.lido has reinvented the traditional Q&A and given the audience the opportunity for far more engagement here.
What are the most compelling topics going into 2019?
I think what's always most interesting is how a topic goes from being hyped to being seen as over-hyped! I've seen topics such Internet of Things (IoT). bitcoin, VR & AR, drones etc all capture the public imagination on one year and then face a backlash in the space of 12 months as sky high expectations meet reality.
At the moment, artificial intelligence (AI) remains the topic that generates most interest amongst attendees but I do feel we're reaching an inflection point between expectation and the limitations of how you make AI work in a real way for your organisation.
For 2019, I'm very interested to see what developments happen in the areas of the future of work and autonomous vehicles. Especially with the latter, I feel we're on the cusp of some incredible changes taking place that will transform transportation forever.
Have you ever been star struck by a speaker?
Funnily enough, I was most starstruck by a member of the press who attended! Back in 2014, we were honoured to have the late David Carr of The New York Times as an attendee and it was my job to chaperone him and ensure he had a great experience at Web Summit.
Having watched the Page One New York Times documentary in advance, I knew that David was no shrinking violet but also that he was an incredibly brilliant journalist who had a unique voice and backstory.
We had many debates over the three days in car rides around Dublin city centre but more importantly his charming demeanour to all staff was a lesson for me. It's nice to be important but it's more important to be nice.
His subsequent death in early 2015 was a major loss to the profession of journalism but I'll be always grateful for that short time in his company.
Web Summit has grown so quickly! Do you expect it to continue to grow?
Yes! We recently announced that Web Summit will remain in Lisbon for the next 10 years. Included in this deal are plans to expand the Altice Arena and Fil in the next few years to cater for an increased attendee number so I think that's evidence that we're not planning to stop growing any time soon!
However, Web Summit is only one part of a portfolio of events that includes our North American conference, Collision, and RISE based in Hong Kong, which have both grown incredibly quickly. This is enormously gratifying and tells us that our type of events resonate wherever we host them.
How do you ensure a great event experience with the conference being so large?
I think our CEO and co-founder Paddy Cosgrave has spoken better on this topic than I ever could and especially around the idea of "engineering serendipity". We're unique in the events industry in that we bring world class event planners and data scientists together and create events that incorporate the best of both disciplines.
From the size of the lanyards, to event registration, to how the app is designed, no detail is overlooked or too small. But equally, much of Web Summit's reputation has been built on the amazing networking and our legendary Night Summit's, pub crawls and dinners.
I like to think we on the speaker side play a small part in this as well by getting the most amazing speakers but I don't want to blow my trumpet too loud!
What advice would you give a speaker who wants to have an impactful presentation?
Less is more. A presentation with a powerful core message and a limited number of slides (8-10 is always my preference) will always have the most impact. We intentionally keep all our talks on the short side – nothing is longer than 25 minutes – because that's the world we live in.
Attention spans have never been shorter and you always have to put yourself in the attendees shoes. What do they want? How do you make it resonate with them? What will they take most away from your time on stage? Once you think like this, you can produce amazing content that will be engaged with, shared on social and have a lifespan far beyond the event itself.
Forbes calls Web Summit "The best technology conference on the planet." Here's wishing Web Summit many years of continued success!