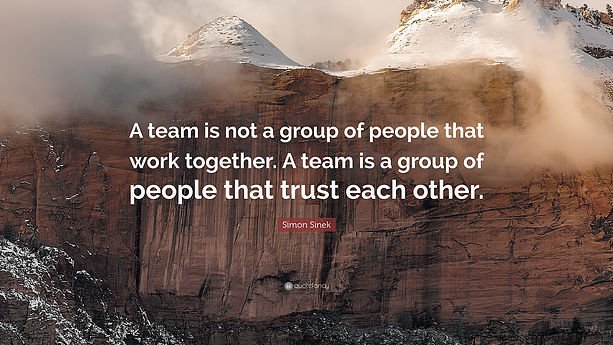 I had a great time moderating a panel last week on the Future of Work at the Seattle Interactive Conference, one of my favorite annual events. After our panelists discussed the ins and outs of working remotely, digital nomads, and co-sharing workspaces, we opened the session to a Q&A. The questions from the audience were so thoughtful and honestly surprising. One question in particular caught me off guard a bit. It was around the issue of trust. A young woman explained that her company had recently allowed her to work remotely and she was excited about that. My first thought was "Great! This is a progressive company allowing a responsible professional to work remotely." But then she said the HR department was concerned if she was working from where she said she would be working. In fact, they told her that they would be monitoring her IP address on her computer to check her location. When she said she would be monitored remotely to make sure she was being truthful about her location it gave me pause. Why would a company feel the need to track their employees in this way?
Call me naïve, but if a company doesn't trust its employees, is that a company you – a hard-working professional – want to work for? I'm sure there are countless cases of abuse of working remotely ("Why does it sound like a baseball game in the background Bob? I thought you were working on that proposal today."). But I've found that the more trust I show my employees, the more they feel committed to the company and our mutual success. Unless that trust is broken, it's there. As Ernest Hemingway said, "The best way to find out if you can trust somebody is to trust them."
Hiring motivated self-starters who enjoy their work is step #1. Do I feel the need to do random screen captures of remote employees' computers? Never. I would hate a Big Brother feel in our company. Instead I want the motivation to work hard and do the best job possible to come from within.
To quote one of my favorite TED Talk speakers, Simon Sinek: "A team is not a group of people who work together. A team is a group of people who trust each other."